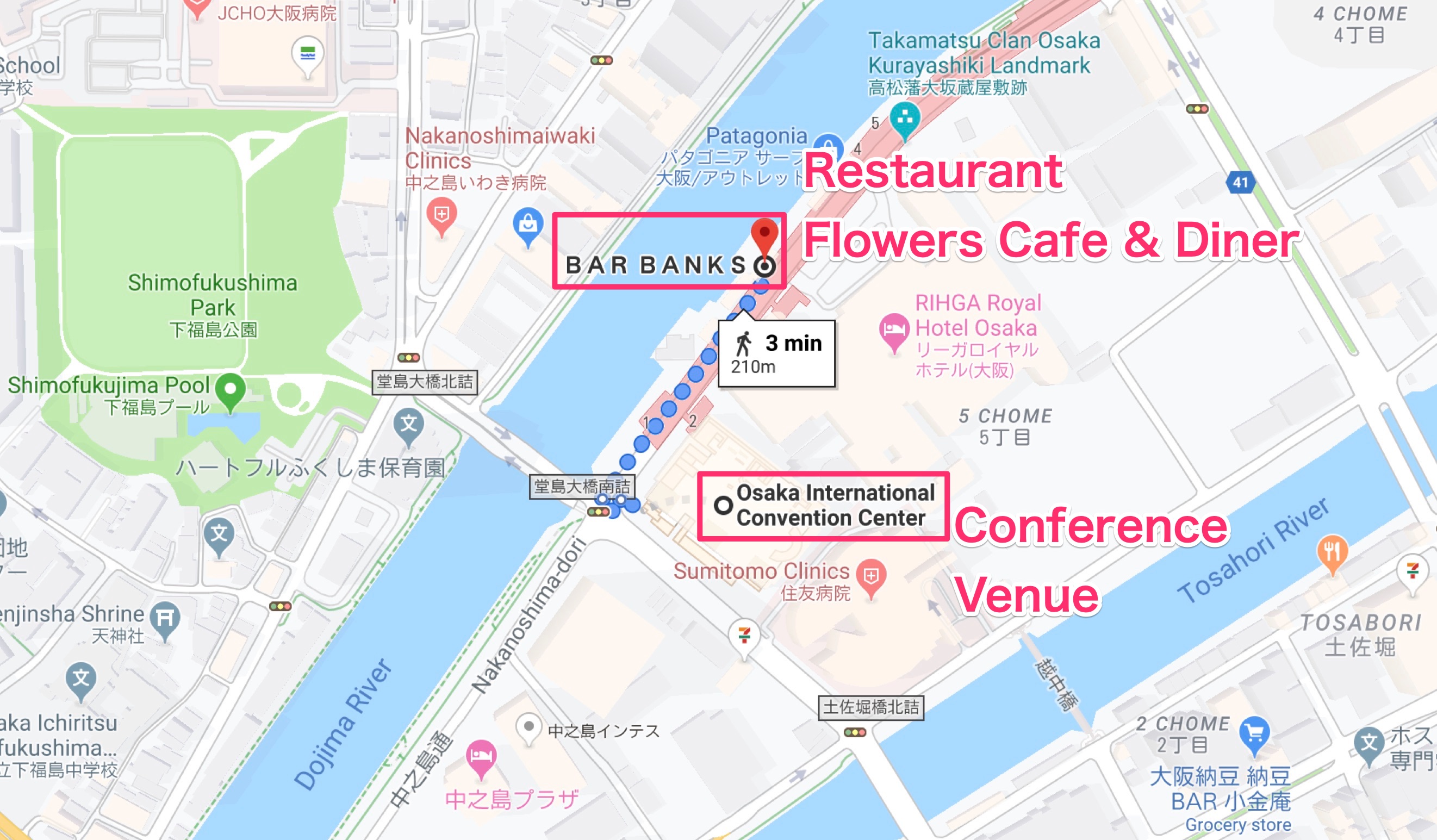 The tickets are SOLD OUT!
The information below is for those who have reserved tickets in advance.
An optional conference dinner will be held on Monday, October 14 at Flowers Cafe & Diner at Nakanoshima Banks. It is located right in front of the venue, and it takes only three minutes to walk there. You can enjoy the food as well as the excellent service and the open-air atmosphere by the river in the center of Osaka.
Delegates will be treated to a course meal with an all-you-can-drink option (see the menu below).
Meal tickets cost Regular (JPY6,000) / Student (JPY5,000) and can be booked via the online registration system. Please note that due to capacity limits, we can only accept 45 people (on a first-come-first-served basis). We recommend that you book your ticket as soon as possible!
[Menu] *Vegetarian menu options available.
Salade Nicoise
Marinated Salmon
Insalata Caprese with Prosciutto
Marinated Shrimp and Seasonal Vegetable Salad
Hamburger
Pasta (Chef's selection)
Fried Chicken
French Fries
Herb-Roasted Pork Shoulder
Desert

*Please note that menu items are subject to change without notice, due to the availability of seasonal ingredients.